OCTOBER 2019
Actions on our screens 
CAROLINA HERRERA PRODUCES A LIGHTNING STORM TURNING THE LIGHTS OFF AT THE PLAZA DEL CALLAO
Carolina Herrera used our screens as part of a spectacular synchronised action leaving the audience in Callao speechless.
A big blackout followed by an impressive thunderstorm where several lightning bolts went through the screens in the square, accompanied by big sounding thunder that surprised everyone who passed by. The action ended with the campaign's launch screening of Bad Boy, the new men's fragrance by Carolina Herrera.
Other actions on our screens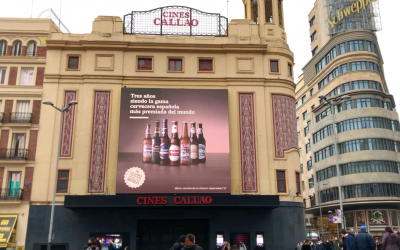 JANUARY 2021 Actions on our Screens   CALLAO CITY LIGHTS USERS INCREASE BY MORE THAN 20%   The Christmas period has been crucial in boosting Callao City Lights' impact and audience figures. Traffic...