FEBRUARY 2023
Actions on our screens
CALVIN KLEIN AND ALCARAZ FILL WITH SEDUCTION THE SCREENS OF CIRCUITO GRAN VÍA
Carlos Alcaraz, the image of Calvin Klein, is the protagonist of the new campaign that the brand has just launched in part of Circuito Gran Vía to announce its new collection of men's underwear, Calvin Klein 1996 Underwear. The young tennis player, world number one, shows his most sensual side in a piece that leaves no one indifferent.
Under the slogan 'Calvins or Nothing', the global action starts with a captivating look of the athlete that gives way to a seductive pose with black and white images. The campaign is shown on the outdoor screens of Cines Callao and Teatro Rialto. It is complemented by a giant canvas covering the upper part of the theatre where, in addition to the new underwear line, Calvin Klein's new "Classic Straight" jeans are also being promoted.
Photographer Gray Sorrenti took the images. And the media coverage is by Billups.
Other events in Callao City Lights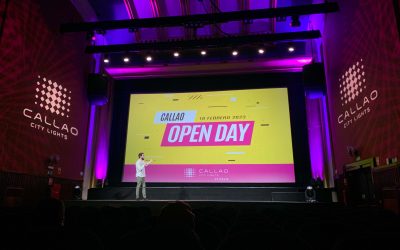 FEBRUARY 2023 EVENTS IN OUR SPACE   SUCCESSFUL OPEN DAY AT CALLAO CITY LIGHTSAround 40 people from the events sector attended the first Callao City Lights open day to get to know our space and the...
Other actions in Callao City Lights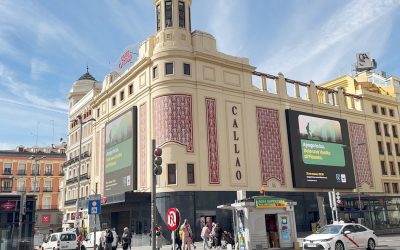 MARCH 2023Actions on our screensCALLAO CITY LIGHTS WITH EARTH HOUROnce again this year, Callao City Lights is joining Earth Hour, the largest global initiative in defence of the environment promoted...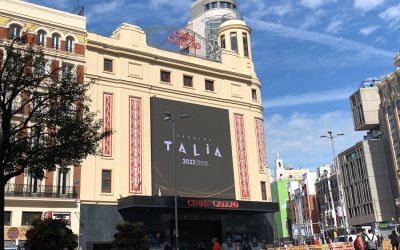 MARCH 2023 Actions on our screensCALLAO CITY LIGHTS COLLABORATES WITH THE TALÍA AWARDS  Callao City Lights is once again showing its support for the world of culture. We are collaborators of the...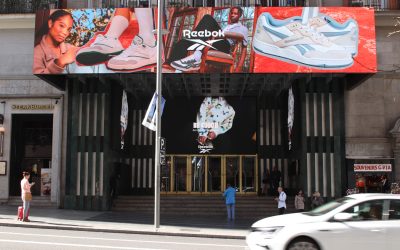 MARCH 2023 Actions on our screens  REEBOK PAYS TRIBUTE TO ITS MOST ICONIC TRAINERS AT CIRCUITO GRAN VÍA  'Act like you never left' is the claim chosen by Reebok  to advertise its most iconic...