DECEMBER 2017
Actions on our screens
CALLAO CITY LIGHTS SCREENS, FITUR'S DISPLAY IN THE CENTRE OF MADRID
The presence of international tourism fair Fitur was made known in the centre of Madrid, thanks to the trust that several tourist promoters placed in Callao City Lights. During the week the fair was held, Cines Callao's screens showcased this year's participation of huge industry brands, such as Turismo de Mexico, Paradores, Tourism of El Salvador and the Provincial Tourism Sponsorship of Costa Blanca.
Fitur 2018 was held in Madrid last 17 through 21 January.
Other premieres at Callao City Lights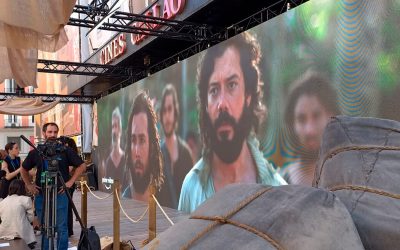 JUNE 2022EVENTS IN OUR SPACEFELIPE VI, MAGALLANES AND ELCANO CONQUER CALLAO IN THE PREMIERE OF 'SIN LÍMITES' King Felipe VI was the real star of the premiere of the miniseries ''Sin límites', held...