SEPTEMBER 2020
Our corporate Events 
CALLAO CITY LIGHTS JOINS THE 'RED ALERT EVENTS' MOVEMENT
On September 17th, the outdoor screens of Callao City Lights were dyed red as a sign of support for the 'Red Alert Events' movement, which aims to give visibility to the difficult situation the events and entertainment industry is going through due to the pandemic. Callao City Lights is one of the most significant venue for holding events in Madrid, the Callao Cinemas.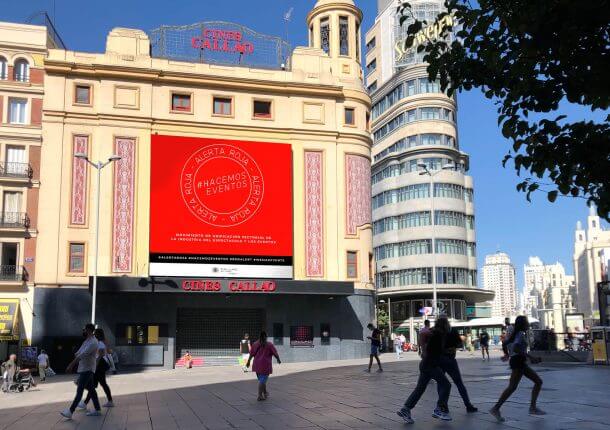 Other emblematic buildings and venues all over Spain were also lit up in red, and crowds of people manifested in 28 cities throughout the country to denounce the serious problem this industry is going through as it was forced to cease its activity, even before the state of alarm was declared. Likewise, individuals and companies from the culture world, events and entertainment industry joined this action by sharing red images on their social networks, accompanied by hashtags like #HacemosEventos #RedAlert or #WeMakeEvents.
Promoted by associations, individuals and corporations from various countries, 'Red Alert' is an international movement that seeks to make public opinion and authorities aware of the suffering of an important sector to which thousands of companies and independent professionals belong, and the need to take urgent action to ensure their survival.
In Spain, the 'Alerta Roja' movement is promoted by MUTE (Movilización Unida de Trabajadores del Espectáculo) supported by entities such as ADEPE (Asociación de Espacios para Eventos), to which Callao City Lights belongs.
Other events in Callao City Lights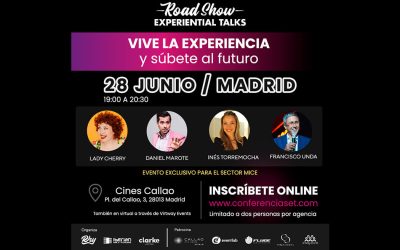 JUNE 2022EVENTS IN OUR SPACECALLAO CITY LIGHTS, ESCENARIO DE ET ROAD SHOW ESPAÑA Daniel Marote, Lady Cherry, Inés Torremocha and Francisco Unda will be the speakers at ET Road Show España 2022, an...
Other actions in Callao City Lights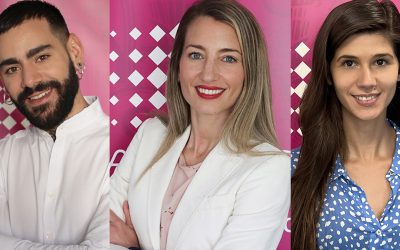 JUNIO 2022 CCL IN THE MEDIA CALLAO CITY LIGHTS STRENGTHENS ITS TEAM With the incorporation of Isabel Rodriguez, as event manager, Miguel Domingo, in marketing, and Laura Rodriguez, in the...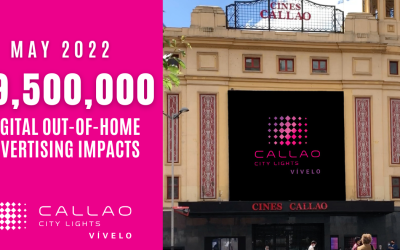 APRIL 2022 Actions on our screens MAY 2022: MORE THAN 19.5 MILLION IMPACTS, CALLAO CITY LIGHTS SCREENS CONTINUE TO BE THE STAR OF THE GRAN VÍA The screens of the Callao cinemas continue to be the...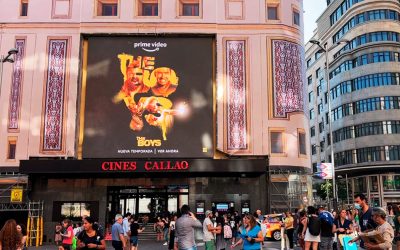 JUNE 2022 Actions on our Screens PRIME VIDEO ADVERTISING DOMINATION FOR THE NEW SEASON OF 'THE BOYS' Callao City Lights has participated with other screens in the advertising domination action that...