SEPTEMBER 2019
Actions on our screens 
CALLAO CITY LIGHTS, CHOSEN TO PRESENT THE LOGO OF THE QATAR 2022 WORLD CUP IN SPAIN
FIFA and the Supreme Committee of Qatar chose the Callao City Lights screens, located outside the Callao Cinemas in Madrid, as the only media platform to make the official logo of the Football World Cup Qatar 2022 known in Spain. The emblem was presented simultaneously on the facades of the main buildings and other landmarks in 25 countries around the world. Specifically, at 19.22 (Spanish local time) on 3 September, the day on which Qatar's independence is commemorated.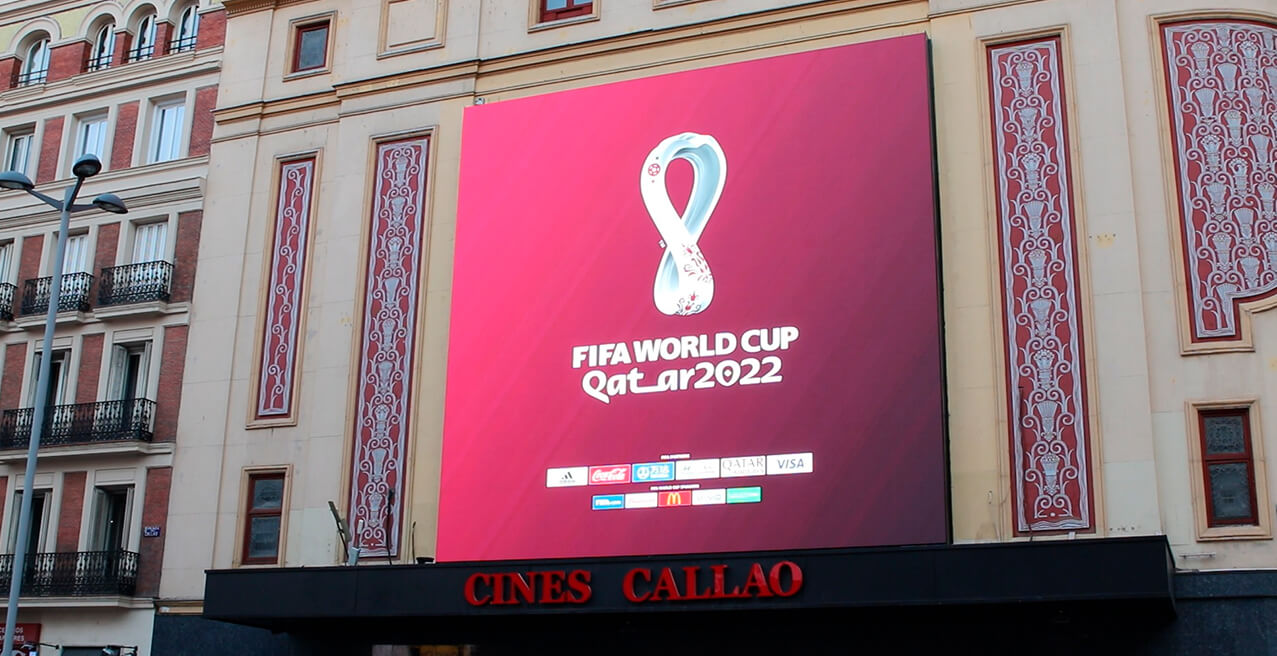 In Spain, the logo was projected, over a week, more than a thousand times a day on the two Callao City Lights' screens. In addition to Madrid, the cities chosen for the presentation of the World Cup emblem included New York, Buenos Aires, Sao Paulo, Santiago de Chile, Mexico City, Johannesburg, London, Paris, Berlin, as well as Milan, Moscow, Mumbai, Seoul, Kuwait, Beirut, Algiers, Rabat, Baghdad and, of course, Doha, the Qatari capital.
Other premieres at Callao City Lights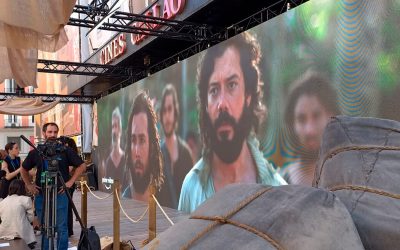 JUNE 2022EVENTS IN OUR SPACEFELIPE VI, MAGALLANES AND ELCANO CONQUER CALLAO IN THE PREMIERE OF 'SIN LÍMITES' King Felipe VI was the real star of the premiere of the miniseries ''Sin límites', held...