NOVEMBER 2019
Actions on our screens
CALLAO CITY LIGHTS BROADCASTS LIVE THE WORLD PREMIERE OF 'TABÚ', THE NEW VIDEO CLIP BY PABLO ALBORÁN AND AVA MAX
Thousands of fans gathered in the Plaza del Callao to witness the world premiere of the new video clip 'Taboo' that Pablo Alboran has recorded with Warner Music and singer Ava Max. On this occasion, the Malaga singer-songwriter gave a live performance alongside the American artist in Madrid's emblematic square, which served as the final touch to the premiere broadcast of his new work on the outdoor screens of the Callao Cinemas (Callao City Lights).
In addition to the new video clip, the two singers' live performance, with Pablo Alborán at the piano, could be seen for 30 minutes on the screens of Callao City Lights, which was also streamed on YouTube.
Other premieres at Callao City Lights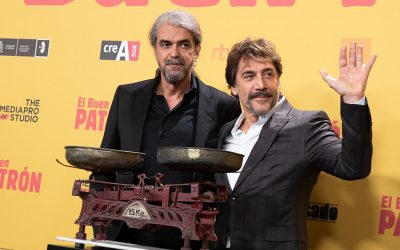 OCTOBER 2021 EVENTS IN OUR SPACE  PREMIERE OF 'EL BUEN PATRÓN' THE FILM BY FERNANDO LEÓN DE ARANOA THAT WILL COMPETE IN THE OSCARS    The Cines Callao were the venue chosen to celebrate the premiere...