MARCH 2022
Actions on our Screens
CALLAO CITY LIGHTS BROADCASTS LIVE THE CONCERT 'SAVE UKRAINE: #STOPWAR'
Held in Warsaw, this charity event was broadcast in more than
20 countries
and was attended by artists and personalities, including the president of Ukraine.
Hundreds of people, including a representation of the Ukrainian embassy in our country, came to the Plaza del Callao to enjoy this broadcast on the outdoor screens of the Callao Cinemas, the only ones that echoed this event throughout Spain broadcast on RTVE Play.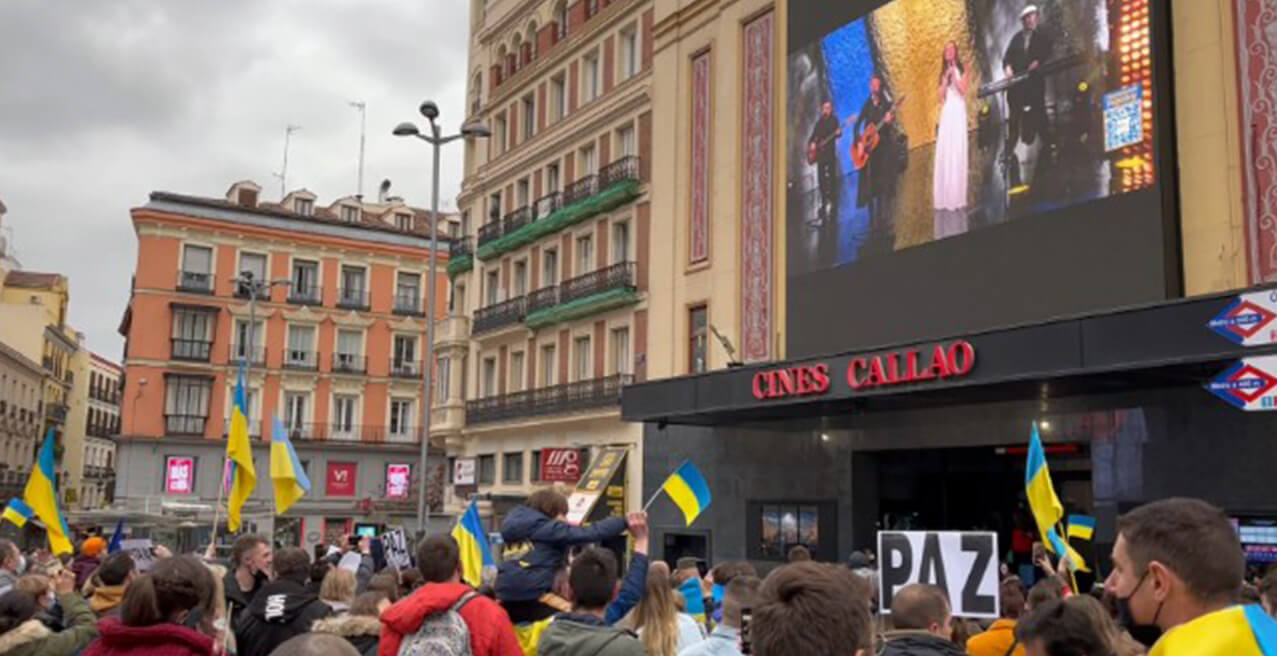 An event that included messages from the President of Ukraine,
Volodymir Zelenski
, and other personalities, such as the President of France,
Emmanuel Macron
, or the Chancellor of Germany,
Olaf Scholz
, and in which more than 50 guest artists participated, including Ukrainian names such as
Jamala
and
Go-A
, representatives of the country at Eurovision in 2016 and 2021, respectively, along with other artists of international stature, such as Sting, who performed his famous 1985 song 'Russians'.
The telecast also featured music videos from artists such as Imagine Dragons, Nothing But Thieves, Fatboy Slim, Craig David, Brainstorm or Israel's Netta, who also won Eurovision in 2018. Similarly, other Ukrainian artists such as Dakha Brakha, Ruslana, THE HARDKISS, MONATIK or Alyona Alyona, among others, participated with their music.
The various performances alternated with testimonials from public activists, opinion leaders, actors, athletes and unsung heroes who joined the initiative to support Ukraine.
The broadcast lasted 2.5 hours and included the display of a QR code to donate funds to humanitarian aid in Ukraine.
"We are thrilled to have contributed to the broadcast of such an event, as a sign of our support for peace, longing for an early resolution of the conflict and with all respect for the victims of the conflict," said Josué Reyzábal, CEO of Callao City Lights.
Other events in Callao City Lights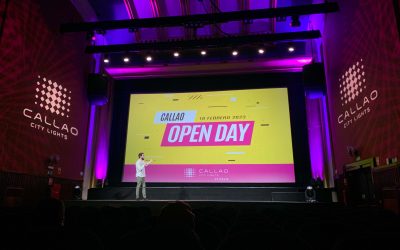 FEBRUARY 2023 EVENTS IN OUR SPACE   SUCCESSFUL OPEN DAY AT CALLAO CITY LIGHTSAround 40 people from the events sector attended the first Callao City Lights open day to get to know our space and the...
Other actions in Callao City Lights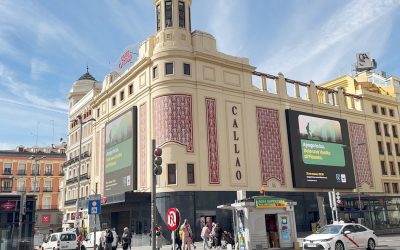 MARCH 2023Actions on our screensCALLAO CITY LIGHTS WITH EARTH HOUROnce again this year, Callao City Lights is joining Earth Hour, the largest global initiative in defence of the environment promoted...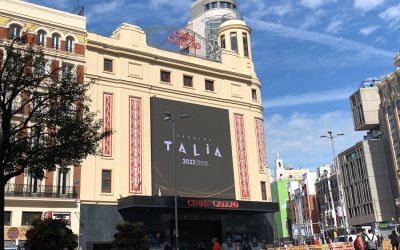 MARCH 2023 Actions on our screensCALLAO CITY LIGHTS COLLABORATES WITH THE TALÍA AWARDS  Callao City Lights is once again showing its support for the world of culture. We are collaborators of the...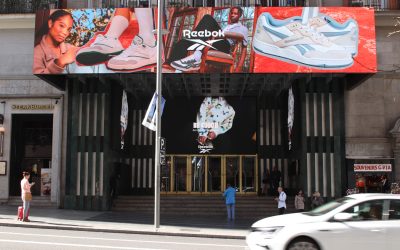 MARCH 2023 Actions on our screens  REEBOK PAYS TRIBUTE TO ITS MOST ICONIC TRAINERS AT CIRCUITO GRAN VÍA  'Act like you never left' is the claim chosen by Reebok  to advertise its most iconic...