SEPTEMBER 2021
Actions on our Screens
CALLAO CITY LIGHTS BLOOMS WITH THE PASSAGE OF THE NEW ŠKODA ENYAQ iV
The walls of the Cines Callao crack to make way for the new ŠKODA ENYAQ iV, the first fully electric SUV to be launched by the Czech brand. The vehicle mysteriously appears on screen, its headlights illuminating a scene that changes from night to day as the giant screens of Callao City Lights begin to blossom.
This is the spectacular 3D effect action created by  BCN Visuals to publicise the great autonomy of ŠKODA's new electric SUV. A quality that will allow long journeys of up to 520 km without the need for electric charging. The piece responds to the positioning 'Muévete siempre', which presides over the brand's communication in Spain.
The campaign, created specifically for broadcast at Callao City Lights, has been planned by PHD Spain. The action began on 30 August and will run until 12 September.
The name of the ŠKODA ENYAQ iV comes from the Irish word Enya, which in Gaelic means 'source of life'. Its 'Q' finish follows the trend set by other models from the company, such as the ŠKODA KAROQ, ŠKODA KAMIQ and ŠKODA KODIAQ.
"Once again, 3D creativity makes a spectacular action possible at Callao City Lights. An effect that is magnified thanks to the size of our two digital screens, located outside the Callao Cinemas (102 m2 and 130 m2), and their location in the middle of Callao square, the most visited square in Spain," says Gorka Pagazaurtundua, commercial director of Callao City Lights.
According to Fidel Jiménez de Parga, ŠKODA's general manager in Spain, the aim is to "increase our presence in the electric vehicle market and help to strengthen our brand image". The aim is to provide a "more emotional, more committed and current look; a reflection that encourages us to move forward not only physically, but also as people and as a society," says Miguel Piwko, marketing director.
Other events in Callao City Lights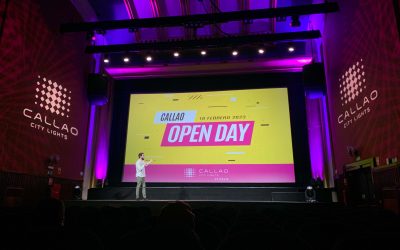 FEBRUARY 2023 EVENTS IN OUR SPACE   SUCCESSFUL OPEN DAY AT CALLAO CITY LIGHTSAround 40 people from the events sector attended the first Callao City Lights open day to get to know our space and the...
Other actions in Callao City Lights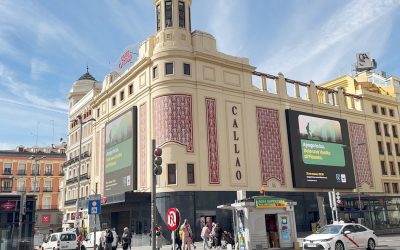 MARCH 2023Actions on our screensCALLAO CITY LIGHTS WITH EARTH HOUROnce again this year, Callao City Lights is joining Earth Hour, the largest global initiative in defence of the environment promoted...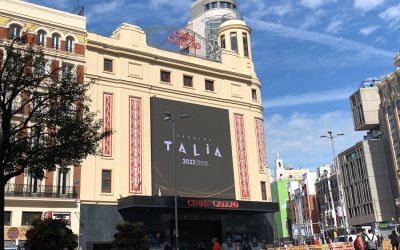 MARCH 2023 Actions on our screensCALLAO CITY LIGHTS COLLABORATES WITH THE TALÍA AWARDS  Callao City Lights is once again showing its support for the world of culture. We are collaborators of the...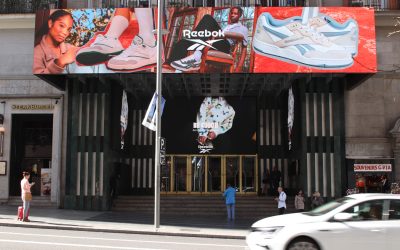 MARCH 2023 Actions on our screens  REEBOK PAYS TRIBUTE TO ITS MOST ICONIC TRAINERS AT CIRCUITO GRAN VÍA  'Act like you never left' is the claim chosen by Reebok  to advertise its most iconic...