JULY 2019
Actions on our screens
ARA MALIKIAN PRESENTS ITS NEW ALBUM WITH SYNCHRONISED ACTION ON THE CALLAO SCREENS
On the launch ocasion of his new album 'Royal Garage', the brilliant violinist Ara Malikian gave a 360º digital concert in Callao. A spectacular synchronised action on the screens in the plaza that culminated in his live performance from the rooftop of the Callao Cinemas.
Other premieres at Callao City Lights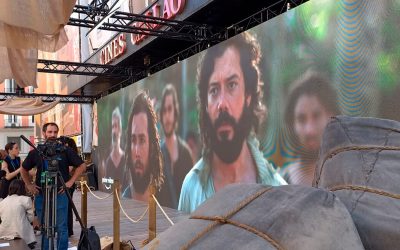 JUNE 2022EVENTS IN OUR SPACEFELIPE VI, MAGALLANES AND ELCANO CONQUER CALLAO IN THE PREMIERE OF 'SIN LÍMITES' King Felipe VI was the real star of the premiere of the miniseries ''Sin límites', held...