JULY 2019
Actions on our screens
ARA MALIKIAN PRESENTS ITS NEW ALBUM WITH SYNCHRONISED ACTION ON THE CALLAO SCREENS
On the launch ocasion of his new album 'Royal Garage', the brilliant violinist Ara Malikian gave a 360º digital concert in Callao. A spectacular synchronised action on the screens in the plaza that culminated in his live performance from the rooftop of the Callao Cinemas.
Other premieres at Callao City Lights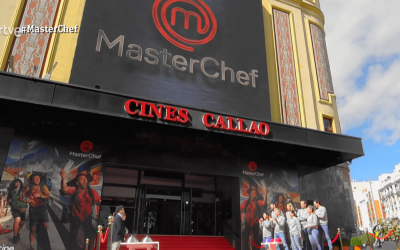 JUNE 2021 EVENTS IN OUR SPACE  'MASTERCHEF' AND SONY PICTURES HOLD A CINEMA COCKTAIL PARTY AT CALLAO CITY LIGHTS    'Masterchef', the successful culinary talent show produced by RTVE in...