APRIL 2021
Actions on our Screens
AMAZON'S 'TOM CLANCY'S WITHOUT REMORSE' OPENS IN 3D AT CALLAO CITY LIGHTS
Amazon Prime Video, on the occasion of the premiere of 'TOM CLANCY'S WITHOUT REMORSE', presents on the screens of Callao City Lights the spectacular 3D campaign developed by BCN Visuals.
Amazon Prime Video's action thriller starring Michael B. Jordan has surprised the audience in Callao with an eye-catching 3D creativity.
Using explosions and flares accompanied by debris that seems to come out of the screens, and a helicopter that seems to take body protruding from the supports, the campaign has left all the passers-by in the Plaza del Callao and Gran Vía in Madrid speechless.
The outdoor advertising campaign on the Callao City screens exceeded 2 million advertising impacts in one week and reached 1 million unique users.
Other events in Callao City Lights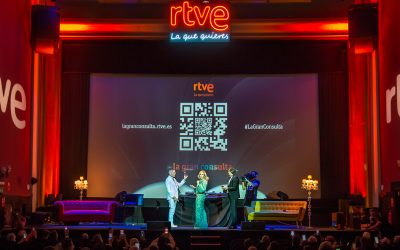 SEPTEMBER 2021 EVENTS IN OUR SPACE  RTVE PRESENTS ITS NEW SEASON IN CALLAO    No faltó nadie a la cita. Bajo el slogan 'RTVE, la que quieres', el pasado 9 de septiembre presentadores, actrices,...
Other actions in Callao City Lights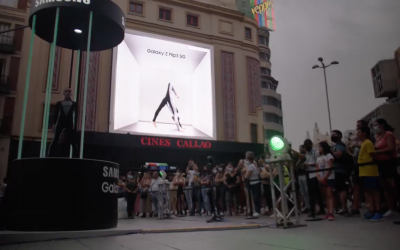 SEPTEMBER 2021 Actions on our screens   SAMSUNG #DESPLIEGATUMUNDO IN CALLAO SQUARE  Brief summary of the contortionism show #DespliegaTuMundo that we experienced last 06/09 in Plaza de Callao,...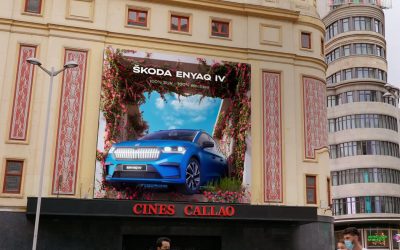 SEPTEMBER 2021 Actions on our Screens  CALLAO CITY LIGHTS BLOOMS WITH THE PASSAGE OF THE NEW ŠKODA ENYAQ iV  The walls of the Cines Callao crack to make way for the new ŠKODA ENYAQ iV, the first...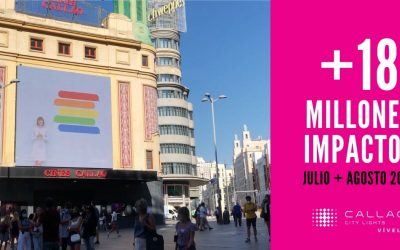 SEPTEMBER 2021 Actions on our screens   CALLAO CITY LIGHTS IMPACTS GROW BY 128%     The impact of our screens continues to rise. During the months of July and August, nearly 18.5 million impressions...