APRIL 2021
Actions on our Screens
AMAZON'S 'TOM CLANCY'S WITHOUT REMORSE' OPENS IN 3D AT CALLAO CITY LIGHTS
Amazon Prime Video, on the occasion of the premiere of 'TOM CLANCY'S WITHOUT REMORSE', presents on the screens of Callao City Lights the spectacular 3D campaign developed by BCN Visuals.
Amazon Prime Video's action thriller starring Michael B. Jordan has surprised the audience in Callao with an eye-catching 3D creativity.
Using explosions and flares accompanied by debris that seems to come out of the screens, and a helicopter that seems to take body protruding from the supports, the campaign has left all the passers-by in the Plaza del Callao and Gran Vía in Madrid speechless.
The outdoor advertising campaign on the Callao City screens exceeded 2 million advertising impacts in one week and reached 1 million unique users.
Other events in Callao City Lights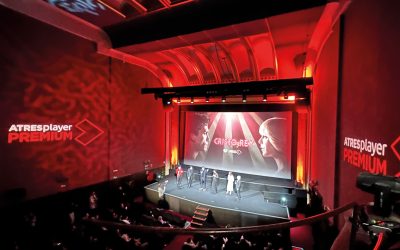 JANUARY 2023 EVENTS IN OUR SPACE  FULL HOUSE AT THE PREMIERE OF 'CRISTO Y REY'  Nobody wanted to miss the preview at Cines Callao of 'Cristo y Rey', the eagerly awaited series about the relationship...
Other actions in Callao City Lights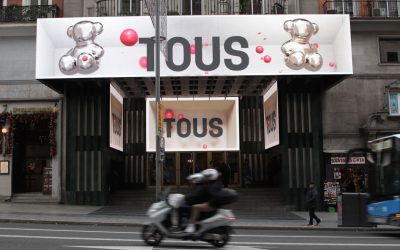 DECEMBER 2022 Actions in our screens  THE TOUS BEARS ARRIVE ON THE GRAN VIA    The jewellery and accessories firm Tous has launched an original Christmas campaign on several screens at Circuito Gran...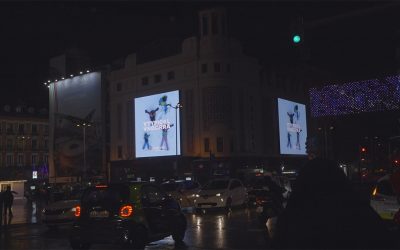 DECEMBER 2022 Actions on our Screens  ANDORRA IS PROMOTED AS AN ATYPICAL TOURIST DESTINATION ON THE GRAN VÍA CIRCUIT    Turismo de Andorra (Visitandorra) has chosen the Circuito Gran Vía  screens to...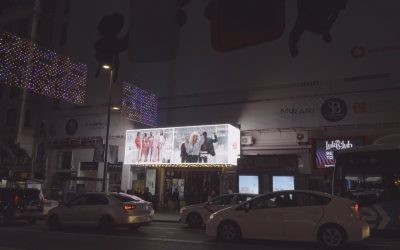 DECEMBER 2022 Actions on our Screens H&M DRESSES THE SCREENS OF THE GRAN VÍA CIRCUIT FOR A CHRISTMAS PARTY The screens of Circuito Gran Vía become a Christmas showcase thanks to H&M, which...