APRIL 2021
Actions on our Screens
AMAZON'S 'TOM CLANCY'S WITHOUT REMORSE' OPENS IN 3D AT CALLAO CITY LIGHTS
Amazon Prime Video, on the occasion of the premiere of 'TOM CLANCY'S WITHOUT REMORSE', presents on the screens of Callao City Lights the spectacular 3D campaign developed by BCN Visuals.
Amazon Prime Video's action thriller starring Michael B. Jordan has surprised the audience in Callao with an eye-catching 3D creativity.
Using explosions and flares accompanied by debris that seems to come out of the screens, and a helicopter that seems to take body protruding from the supports, the campaign has left all the passers-by in the Plaza del Callao and Gran Vía in Madrid speechless.
The outdoor advertising campaign on the Callao City screens exceeded 2 million advertising impacts in one week and reached 1 million unique users.
Other events in Callao City Lights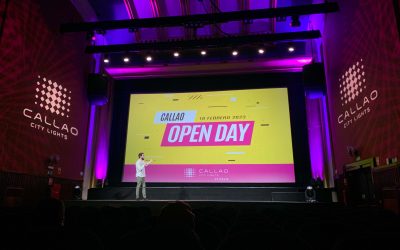 FEBRUARY 2023 EVENTS IN OUR SPACE   SUCCESSFUL OPEN DAY AT CALLAO CITY LIGHTSAround 40 people from the events sector attended the first Callao City Lights open day to get to know our space and the...
Other actions in Callao City Lights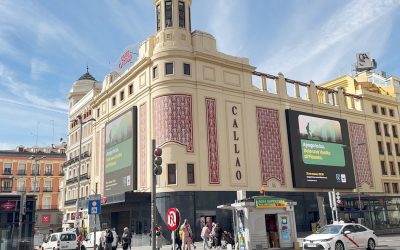 MARCH 2023Actions on our screensCALLAO CITY LIGHTS WITH EARTH HOUROnce again this year, Callao City Lights is joining Earth Hour, the largest global initiative in defence of the environment promoted...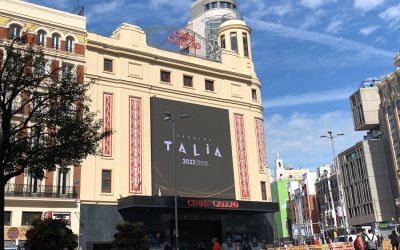 MARCH 2023 Actions on our screensCALLAO CITY LIGHTS COLLABORATES WITH THE TALÍA AWARDS  Callao City Lights is once again showing its support for the world of culture. We are collaborators of the...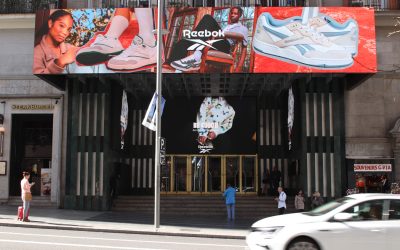 MARCH 2023 Actions on our screens  REEBOK PAYS TRIBUTE TO ITS MOST ICONIC TRAINERS AT CIRCUITO GRAN VÍA  'Act like you never left' is the claim chosen by Reebok  to advertise its most iconic...