MAY 2022
Actions on our Screens
ADIDAS PAYS TRIBUTE TO REAL MADRID'S CHAMPIONS LEAGUE SUCCESS
Nothing is impossible. Adidas celebrates Real Madrid's progression to the Champions League final with a creative in the context of Callao City Lights. The Merengue team managed to turn the scoreline around in the last minutes of the semi-final of the competition against Manchester City. A feat that the sports brand wanted to celebrate by associating it with the slogan that has presided over its advertising for years.
Round of 16, impossible. Quarter-finals, impossible. Semi-finals, impossible. #ImpossibleIsNothing'. So reads the piece created for the occasion, presided over by the image of a jubilant Benzema after scoring a goal.
GroupM media management.
Other events in Callao City Lights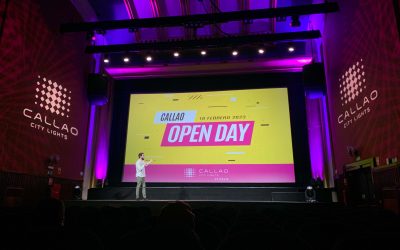 FEBRUARY 2023 EVENTS IN OUR SPACE   SUCCESSFUL OPEN DAY AT CALLAO CITY LIGHTSAround 40 people from the events sector attended the first Callao City Lights open day to get to know our space and the...
Other actions in Callao City Lights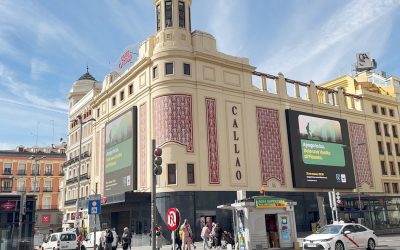 MARCH 2023Actions on our screensCALLAO CITY LIGHTS WITH EARTH HOUROnce again this year, Callao City Lights is joining Earth Hour, the largest global initiative in defence of the environment promoted...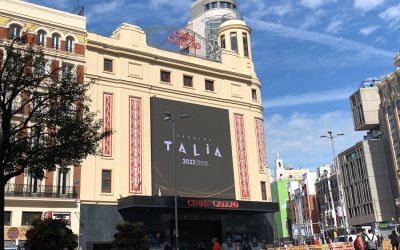 MARCH 2023 Actions on our screensCALLAO CITY LIGHTS COLLABORATES WITH THE TALÍA AWARDS  Callao City Lights is once again showing its support for the world of culture. We are collaborators of the...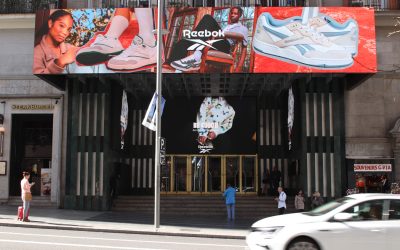 MARCH 2023 Actions on our screens  REEBOK PAYS TRIBUTE TO ITS MOST ICONIC TRAINERS AT CIRCUITO GRAN VÍA  'Act like you never left' is the claim chosen by Reebok  to advertise its most iconic...