FEBRERO 2022
Acciones en nuestras pantallas
ADIDAS OFRECE 'SUJECIÓN PARA TODAS' EN SU NUEVA CAMPAÑA DE SUJETADORES DEPORTIVOS
Adidas ha recurrido a las pantallas de Callao City Lights para promocionar su nueva gama de sujetadores deportivos. Una acción de ámbito internacional que pretende dejar patente las diferentes necesidades de sujeción de las mujeres que practican deporte, según la complexión física y la actividad deportiva llevada a cabo.
La atleta Lisa Marie Kwayie, la modelo y presentadora Lena Gercke y la instructora de yoga Jessamyn Stanley protagonizan esta acción con la que la marca de moda deportiva busca normalizar la diversidad de cuerpos y concienciar sobre la necesidad de encontrar el sujetador perfecto para cada uno. "Sujeción en cada carrera. Sujeción en cada entrenamiento. Sujeción para todas. Encuentra el sujetador perfecto", reza la pieza diseñada para el medio exterior.
La campaña, creada por TBWA, se ha difundido en Callao City Lights con la gestión de medios de Mediacom.
Other events in Callao City Lights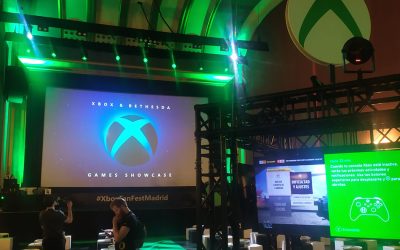 JUNE 2022EVENTS IN OUR SPACECALLAO HOSTS THE XBOX FAN FEST IN MADRID THE GREAT EUROPEAN FESTIVAL FOR VIDEOGAME FANS More than a hundred people gathered on 12 June at the Xbox Fan Fest in Madrid, the...
Other actions in Callao City Lights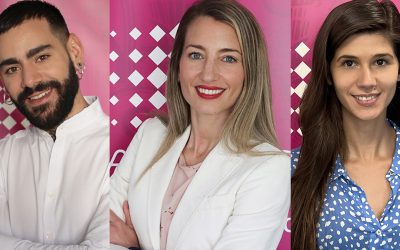 JUNIO 2022 CCL IN THE MEDIA CALLAO CITY LIGHTS STRENGTHENS ITS TEAM With the incorporation of Isabel Rodriguez, as event manager, Miguel Domingo, in marketing, and Laura Rodriguez, in the...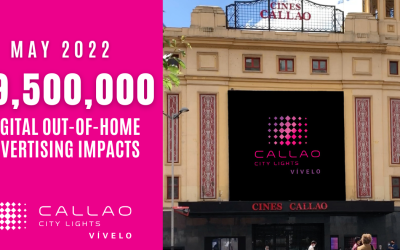 APRIL 2022 Actions on our screens MAY 2022: MORE THAN 19.5 MILLION IMPACTS, CALLAO CITY LIGHTS SCREENS CONTINUE TO BE THE STAR OF THE GRAN VÍA The screens of the Callao cinemas continue to be the...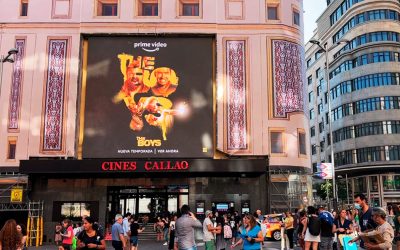 JUNE 2022 Actions on our Screens PRIME VIDEO ADVERTISING DOMINATION FOR THE NEW SEASON OF 'THE BOYS' Callao City Lights has participated with other screens in the advertising domination action that...