DECEMBER 2020
Actions on our Screens
3D TECHNOLOGY ARRIVES TO CALLAO
The outdoor screens of Callao Cinemas come to life generating an unprecedented visual experience in Spain
From today onwards, anyone who walks through Madrid's Plaza del Callao can attend a show never before seen in the city. Nor in the rest of Spain. The exterior screens of the Callao Cinemas will show 3D images, thanks to an optical illusion that will offer the spectator a visual experience only possible until now in places like Times Square (New York) or Piccadilly Circus (London).
The image of a whale jumping, twitching and expelling water inside the screens is an example of what is being projected these days to show one of the many possibilities that can be seen from now on.
An innovation that has been made possible following the agreement reached by Callao City Lights and the creative company BCN Visuals that will allow the exterior screens of Callao Cinemas to come to life offering surprising digital experiences.
The creative pieces will be adapted to the change in light throughout the day, so that passers-by can appreciate all the spectacular images without missing any detail, whether by day or by night. Likewise, different animations can be made on each of the two screens, without the need for them to be synchronised, which significantly increases the creative possibilities of the images.
"We are very proud to have this innovation in content design on our screens, which will allow us to connect with the audience in an enormously impressive way. Once again, we are at the forefront of technology, in this case with the 3D image which, thanks to an optical illusion, will allow for the generation of creativity never before seen in Spain and will strengthen its viralisation on social networks", said Josué Reyzábal, CEO of Callao City Lights.
"We were dedicated to thevisual effects production for the film industry, and we have taken a leap forward by focusing all our efforts and knowledge on outdoor advertising, transforming the brands' messages into authentic 'cinema' advertisements. With the creative work that we do at BCN Visuals, we manage to give shape to the brand's objectives, creating an expectation and experience without equal, achieving an enormous communicative efficiency that is incomparable and difficult to forget", says Eric Sas, co-founder of BCN Visuals.
BCN Visuals is a company that specialises in creating content and experiences for large format digital media. It has carried out work that has been seen in the United States and Asia and now comes to Europe, to the advertising sector, with Callao City Ligths.
Other events in Callao City Lights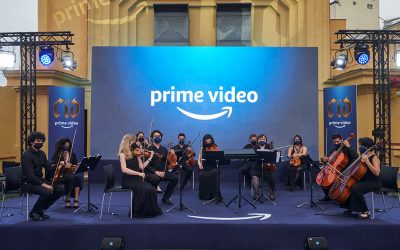 JULY 2021 EVENTS IN OUR SPACE  CALLAO CINEMAS OPEN THEIR ROOFTOP AS AN EVENT VENUE    La llegada del buen tiempo es el mejor momento para asistir a eventos al aire libre. Callao City Lights abre su...
Other actions in Callao City Lights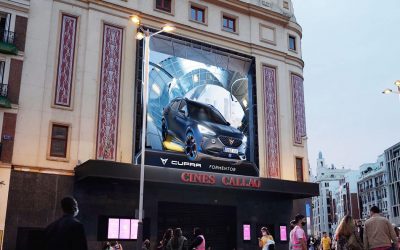 JUNE 2021 Actions on our Screens  CUPRA FORMENTOR LAUNCHES 3D CAMPAIGN IN CALLAO CITY LIGHTS  A vehicle appears to appear on the outdoor screens of the Callao Cinemas after driving inside a silver...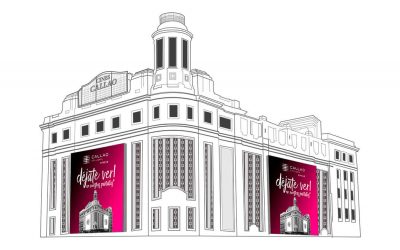 JULY 2021 Actions on our screens   CALLAO CITY LIGHTS: MORE THAN 27 MILLION IMPACTS IN THE SECOND QUARTER OF 2021   The Callao City Lights screens achieved, during the first quarter of 2021, more...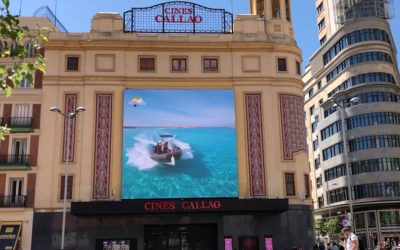 JUNE 2021 Actions on our screens   BALEARIC TOURISM'S MOBILE RETARGETING CAMPAIGN   New retargeting action on the screens of Callao City Lights. Between 19 and 25 May, AETIB - Agència d'Estratègia...