FEBRUARY 2022
Callao City Arts
WINTER LANDSCAPES AND GEOMETRIC SHAPES COME TO CALLAO CITY ARTS
Callao City Arts, the artistic project of
Cultura Inquieta
and Callao City Lights, brings this February to our out-of-home screens an exhibition of the work of photographer
Henri Prestes
and video artist 
James Owen
.
Winter landscapes surrounded by fog. Cold dawns and night scenes that transport us to the world of dreams… or nightmares. Prestes pursues the light of dawn or dusk to capture the melancholy of ignored landscapes, of their forgotten spaces. A reality that shakes many rural areas condemned to isolation and disappearance.
Movement is the protagonist of James Owen's creations, whether on the human face or in curious geometric objects that twist in a hypnotic and repetitive way. The California-based British artist and designer spent over ten years creating iconic content for the world's leading brands and agencies. He is now very much focused on long-term projects linked to the world of craft and art.
Other events in Callao City Lights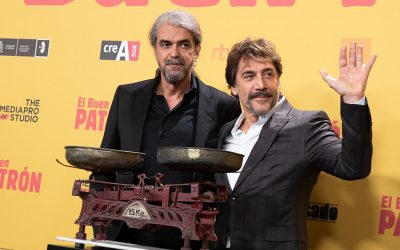 APRIL 2022 EVENTS IN OUR SPACE IPMARK MAGAZINE AND CALLAO CITY LIGHTS HOLD A COLLOQUIUM WITH EVENT AGENCIES AT THE CALLAO CINEMASWith the aim of assessing the current state of the events industry,...
Other actions in Callao City Lights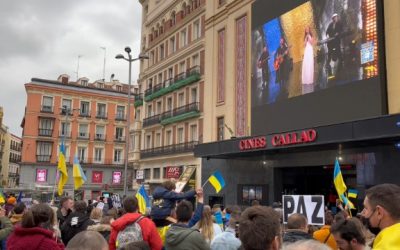 MAY 2022 Actions on our Screens The exoticism of Morocco comes to Callao square Thanks to a 3D campaign on the screens of Callao City Lights La Oficina Nacional de Turismo de Marruecos  has launched...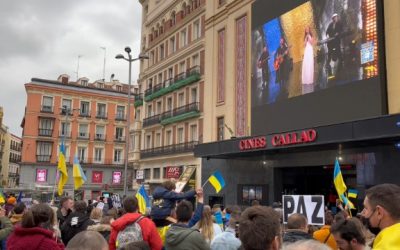 ABRIL 2022 Acciones en nuestras Pantallas Impactante campaña con motivo del Mutua Madrid Open 2022 Bajo el lema 'Ven a la fiesta del tenis', Mutua Madrid Open ha iniciado una llamativa campaña en...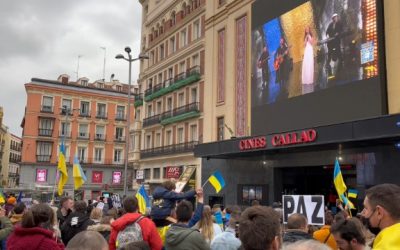 MARCH 2022 Actions on our Screens CALLAO CITY LIGHTS BROADCASTS LIVE THE CONCERT 'SAVE UKRAINE: #STOPWAR' Held in Warsaw, this charity event was broadcast in more than 20 countries and was attended...